College Administrators
Throughout this site, College Administrators will find science-based tools to help reduce harmful and underage drinking on campus.
NIAAA developed the CollegeAIM guide and website to help college personnel choose wisely from 60 potential interventions to address harmful and underage college student drinking.
If you are involved in efforts to reduce underage drinking and prevent alcohol-related harm on your campus, you are in a critical position to improve the health and safety of your students—and NIAAA's CollegeAIM can help.
Image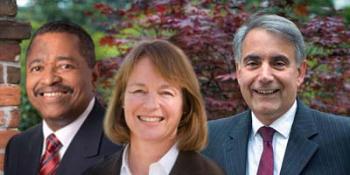 View presentations for college administrators on the issues surrounding harmful and underage college drinking, as well as how to use NIAAA's CollegeAIM in prevention planning.
Fact Sheet
This fact sheet discusses the consequences of harmful and underage drinking by college students, factors that may affect it, and types of strategies to address alcohol-related problems.
Brochure
This brochure—released in 2002 by the NIAAA Task Force on College Drinking—contains key highlights for college presidents from the pivotal report, A Call to Action: Changing the Culture of Drinking at U.S. Colleges. This report has since helped to guide U.S. college alcohol prevention efforts.